Arsene Wenger has attributed the goalscoring form of winger Theo Walcott to a new wave of determination to end the season very well.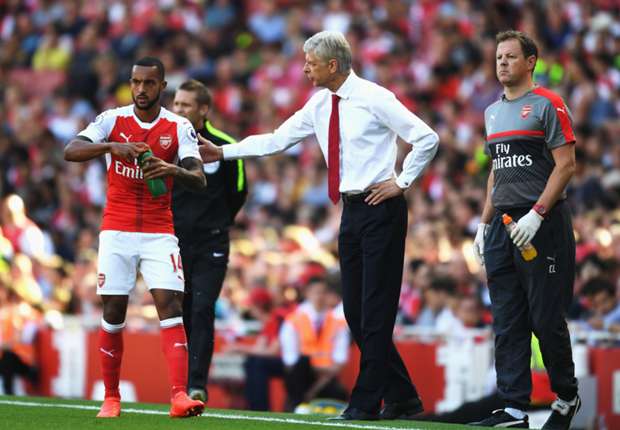 The player, who was snubbed from the Three Lions team on his birthday, has netted three goals in four games. He provided the first equalizer in the crucial game against Man City on Sunday before adding another in the game against West Ham United.
After 32 games, Walcott have netted 19 times. He needs three more to the tally to exceed his previous records at the club.
"I was pleased to see Theo Walcott score again on Sunday. He now has three goals in his last four games and I think this season he has found more determination, a more aggressive attitude," Wenger said, praising the efforts of the player.
Wenger praised the runs, receptions and strength of the 28-year old.
"I would say for many years he had not always had an adjusted finishing quality. But he's improved a lot on his finishing and that's why he scores more goals," Wenger said.
Walcott featured in the games when Gareth Southgate was an interim manager. He was surprised to be dropped when the 46-year old became substantive manager. First choice Harry Kane was out injured, Daniel Sturridge was not available. Walcott had more goals than the other options but he was left out of the qualifier.
When questioned, Southgate played down the omission but there are reports that the winger called to express his disappointment in being left out. Walcott was taken as a teenager – or mere spectator – at the start of his career in 2006. He has not played at the World Cup and dropping him when he is among the performers threatens the hopes of playing in Russia 2018. He was sidelined in 2010 and not selected in the 2014 World Cup.