Arsenal star Theo Walcott is expected to depart the Emirates Stadium in the winter window for either Southampton or Everton. The Gunners forward's career is coming to an end after years of frustrations and stagnation.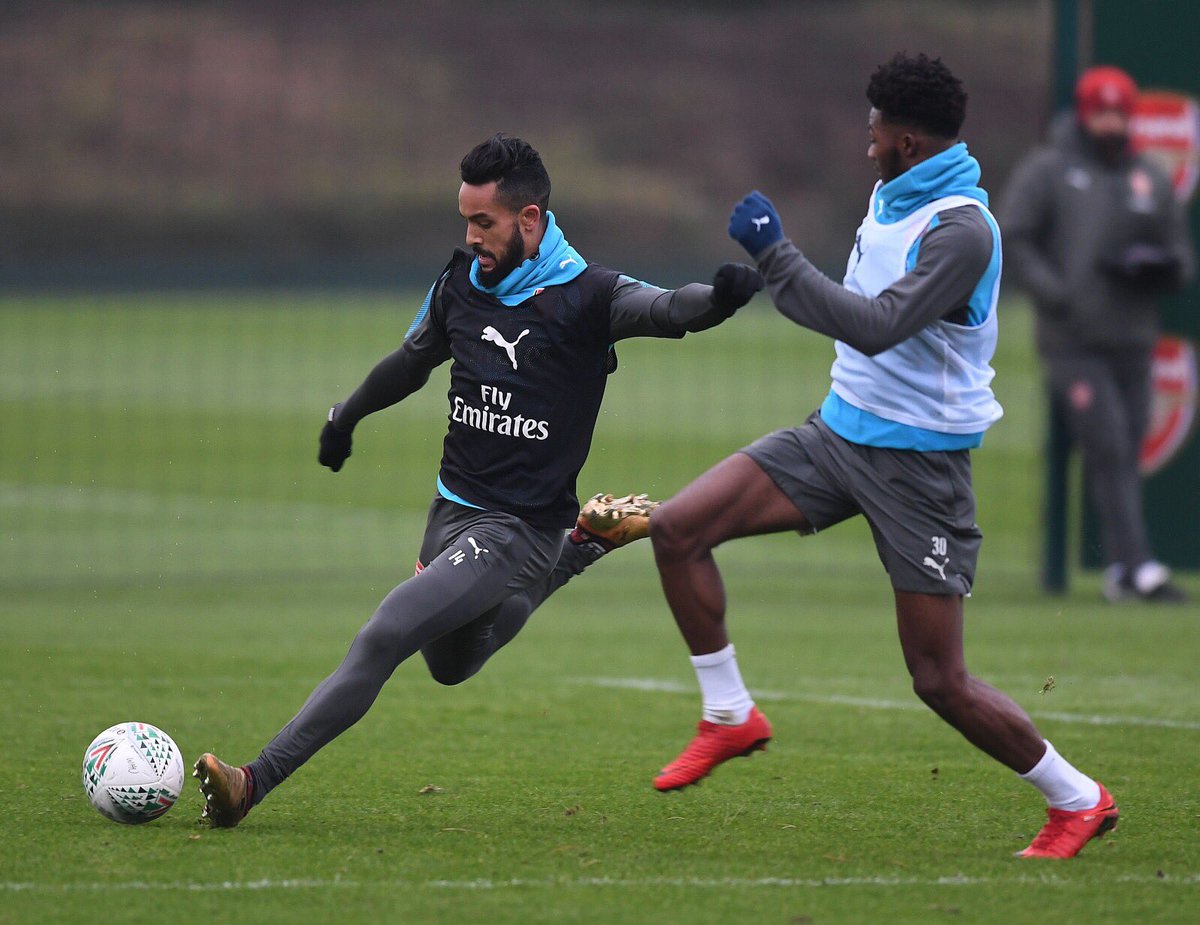 Coach Arsene Wenger has retained the player all these years but Walcott is finally set to exit the club in search of regular football and a change of environment. Everton are reported to be in line to get the player on a loan deal or permanent transfer. The longest serving Arsenal man is also linked with his boyhood club Southampton.

Walcott left the Saints as a 16-year old prodigy but he never quite reached his potential. He is expected to make the bench against West Brom as Arsenal seek victory following a draw. Walcott is likely to make the switch this window but he could also wait until the end of the season before he leaves the north London club. Departure is just sure for Walcott who has a year left on his contract when the current campaign ends.
There are concerns if Southampton would be able to move near Walcott's current wages of £120,000 per week. Before Virgil can Dijk left St Mary's he was the highest earner with £65,000. Walcott, who would officially hit the age of 29 in March, might not even receive that £65,000 as it would affect team harmony. For Walcott it is a chance to reignite his career but he would take a huge paycut to go below the £65,000 wage mark.
At Everton, Walcott could join a technically more gifted side and with deeper pockets too. However, Everton badly need proven goalscorer and not just another player. Walcott's 19 goals last season could help him but his first half tally is abysmal. With the World Cup coming, players are open to the idea of playing on loan for the second half of the season but Wenger says he would not sanction such. Hence any club interested in Walcott should be keen on outright purchase.